GENMEDA
GENMEDA, Network of Mediterranean Plant Conservation Centres, is a network of seed banks and conservation centres of genetic resources of the Mediterranean flora who share a common floristic region, a geographical area with a similar landscape and a common set of problems concerning natural environment disruptions. GENMEDA's 22 members and 3 new associate members from 12 countries of the Mediterranean contribute to the conservation of Mediterranean flora genetic resources.
GENMEDA was co-organiser of the 3rd Mediterranean Plant Conservation Week:


04 August 2022
GRADAILLE, J. Ll., BONET, J. (2022) DIÀSPORES. Fruits I llavors de la Flora balear. Dispersió. Ed. Fundació Jardí Botànic de Sóller - Museu Balear de Ciències Naturals. SÓLLER. 548 pp., ISBN 978-84-09-37211-9. [2036 photos and 58 illustrations, all in colour] - Review by Costas A. Thanos, Prof. Emer., National and Kapodistrian University of Athens (NKUA) Seed Bank (June 2022)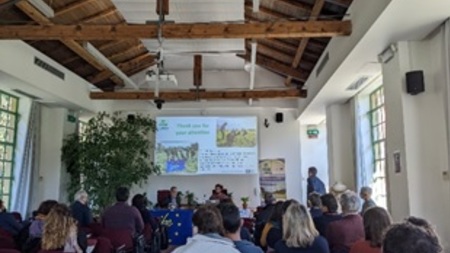 25 July 2022
On 9-11 March 2022, a Natura 2000 networking event was organised at the Botanical Garden of Rome by LIFE PRIMED (LIFE17 NAT/GR/000511) to exchange good practices, forefront methods, lessons learned and results on the interpretation, conservation and management of EU Mediterranean temporary ponds (habitat 3170*) .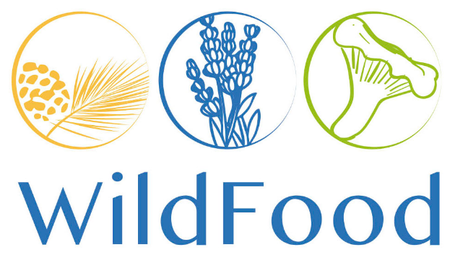 18 May 2022
WILDFOOD is a PRIMA funded project (2020-2023). The overall aim of WildFood is to promote the implementation of joint innovative strategies by involving different actors of the Wild Food Products value-chains in the Mediterranean area, focusing on selected products (mushrooms, truffles, aromatic plants, pine nuts, and acorns) in view of improving their quality and safety controls and sustainability.
GENMEDA current members
Associate members