GENMEDA
GENMEDA, Network of Mediterranean Plant Conservation Centres, is a network of seed banks and conservation centres of genetic resources of the Mediterranean flora who share a common floristic region, a geographical area with a similar landscape and a common set of problems concerning natural environment disruptions. GENMEDA's 18 members and 4 new associate members from 12 countries of the Mediterranean contribute to the conservation of Mediterranean flora genetic resources.
GENMEDA is co-organiser of the 3rd Mediterranean Plant Conservation Week: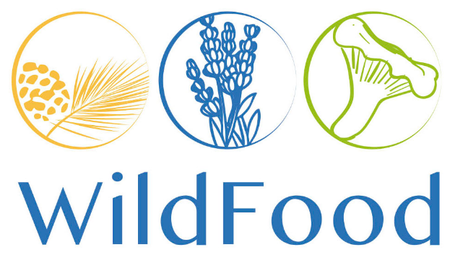 18 May 2022
WILDFOOD is a PRIMA funded project (2020-2023). The overall aim of WildFood is to promote the implementation of joint innovative strategies by involving different actors of the Wild Food Products value-chains in the Mediterranean area, focusing on selected products (mushrooms, truffles, aromatic plants, pine nuts, and acorns) in view of improving their quality and safety controls and sustainability.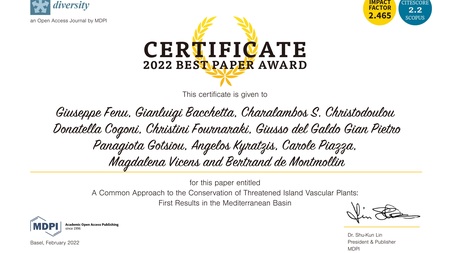 09 March 2022
The CARE-MEDIFLORA project final publication "Common Approach to the Conservation of Threatened Island Vascular Plants: First Results in the Mediterranean Basin." published in the Diversity journal Volume 12 (2020), Issue 4 was announced winner of the 2022 Diversity Best Paper Award.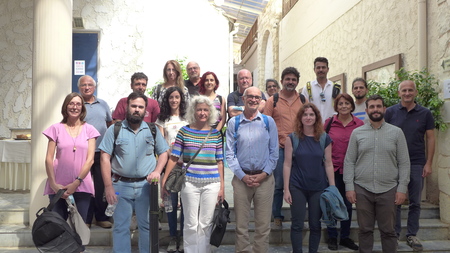 26 October 2021
The General Assembly annual meeting of GENMEDA took place at CIHEAM-MAICh, Chania, Crete on 27 September 2021. It was a "hybrid" meeting with 17 persons participating physically and another 21 virtually. This meeting took place in combination with the 3rd Mediterranean Plant Conservation Week (3MPCW), 27 September - 1 October 2021, which was co-organised by the GENMEDA team.
GENMEDA current members
Associate members