Centre for Forestry Research and Experimentation (CIEF)

Country: Spain | Region: Valencia
The Centre for Forestry Research and Experimentation (CIEF) of the Valencian Region was created in 2005 by the Regional Government to boost research, development and innovation (R&D&I) initiatives and projects on forest and wild flora conservation.
To do so, the CIEF manages several work lines addressed to solve problems directly linked to forest system management and wild flora conservation which are complemented by cooperation agreements and measures with universities, research centres and technological centres. Thus, the CIEF acts not only as a resource and technical support centre for research projects, but also as a communication and knowledge transfer hub on environmental management. Moreover, it has a long project collaboration experience at regional, national and European level. Among this last type, some of them can be highlighted: the Life projects High Mountain and 'Renaix el Bosc', the Interreg projects Ripidurable, Genmedoc and Semclimed, and the ENPI CBC Med project ECOPLANTMED. One of the main results of the projects Genmedoc and Semclimed, both led by the CIEF, is indeed the setting up of GENMEDA.
In regards to its internal organisation, the CIEF is a consolidated centre of flora conservation composed by a unit of rare, endemic and threatened valencian flora conservation and production, a unit of monumental trees cataloguing and management and a forest seed bank, facilities which gave the basis for the first CIEF activities. In this sense, the Forest Seed Bank was created in 1994 in order to support an ambitious reforestation plan, drafted after a period of huge forest fires. In the course of time, it was enlarged with new seed collections, vegetal materials and plots of living plant collections of species coming from the most representative natural habitats at regional level.
Nowadays, CIEF facilities are located on a surface of more than 10 hectares, including offices, labs for seed experiments and tests, germination chambers, big cold-storage chambers for conservation of reproduction material, greenhouses and workshops for fruit and seed treatment and cleaning.
Contact
Emilio Laguna - Technical Director of CIEF
laguna_emi@gva.es
Inmaculada Ferrando, Main Officer of the Germplasm Bank of Valencian Wild Flora
endemica_cief@gva.es
P. Pablo Ferrer-Gallego, Main Officer in conservation of wild plants
flora.cief@gva.es
Christophe Zreik, Main Officer in conservation of cultivated plants
project.cief@gva.es
Daniel Arizpe, Main Officer of ecological restoration
mfr.banc@gva.es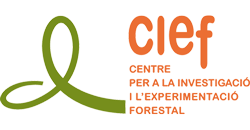 Centre for Forestry Research and Experimentation
Avda Comarques del País Valencia, 114 - 46930 Quart de Poblet, Valencia - Spain
Tel: +34 961 920 300 - Fax: +34 961 920 258
Website
Only Spanish and Valencian languages are available.
General website: www.agroambient.gva.es
CIEF and Valencian Forest Seedbank (Banco de Semillas Forestales / Banc de Llavors Forestals): www.agroambient.gva.es/ca/web/medio-natural/cief
Plant conservation projects: www.agroambient.gva.es/va/web/biodiversidad/recuperacion-y-gestion-de-flora