GENMEDA
GENMEDA, Réseau deCentres de Conservation de Flore Méditerranéenne, est un réseau de banques de graines et d'autres centres de conservation de ressources génétiques de la flore Méditerranéenne qui partagent la région floristique, la zone géographique, le paysage similaire mais aussi les problèmes concernant la perturbation de l' environnement naturel. Les 25 membres de GENMEDA et les 2 nouveaux membres associés venant de 12 pays de la région Méditerranéenne, contribuent à la conservation des ressources génétiques de la flore Méditerranéenne.
GENMEDA est parmi les organisateurs de la 4e Semaine pour la Conservation des Plantes Mediterranéennes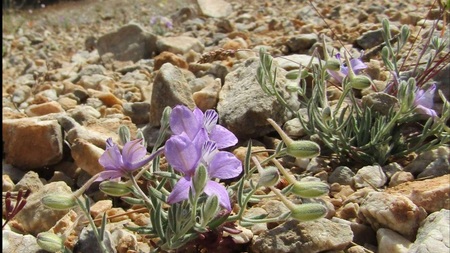 07 June 2023
On May 27, 2023, a research team of the Department of Biology, National and Kapodistrian University of Athens (NKUA), located a sizeable population of the plant Consolida samia, at the southwestern slopes of Mt Kerkis, in the western part of Samos Island, probably at the same place (locus classicus) where the plant was discovered for the first time (26.5.1962) by the Swedish botanist Sven Snogerup. The NKUA discovery field team was ...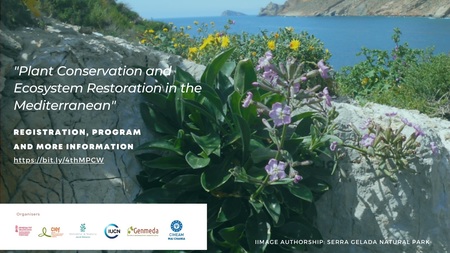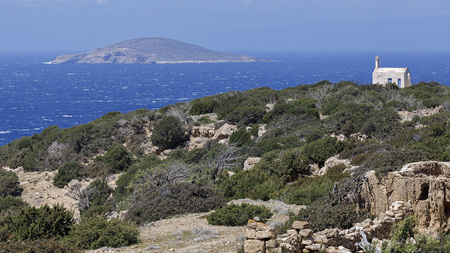 03 February 2023
The pilot project "Gavdos Island - Crete - Endangered Plant Recovery Project" (2021-2022) was implemented in the context of the wider project "Mediterranean Islands Collective: Collaborating to protect Nature on Mediterranean Islands" in which 25 organizations (including institutes, NGOs and municipalities among others) participate from all over the Mediterranean.
Membres actuels de GENMEDA
Membres associés de GENMEDA