University of Palermo – Department of Biological, Chemical and Pharmaceutical Sciences and Technologies (STEBICEF)
Sicilian Plant Germplasm Repository (SPGR/PA)

Country: Italy | Region: Sicily
The Sicilian Plant Germplasm Repository (SPGR/PA) is a research facility of the Department of Biological, Chemical and Pharmaceutical Sciences and Technologies (STEBICEF) of the University of Palermo.
The STEBICEF Dept. represents a training structure for biological, biotechnological, chemical pharmaceutical and environmental research and education. It is currently organized in five sections based on the main different subjects: 1) Botany, Anthropology and Zoology, 2) Cell Biology, 3) Chemistry, 4) Medicinal and Biological Chemistry, 5) Pharmaceutical Chemistry and Technology.
In particular, educational activities and basic and applied research regarding the knowledge, conservation and valorisation of biodiversity, protection and valorisation of genetic bioresources and land restoration are carried out by the scientists of the Section Botany, Anthropology and Zoology, with the support of several laboratories among which the Sicilian Plant Germplasm Repository (SPGR/PA) is devoted to study and preserve the genetic diversity of native plants.
Since 1993, the Sicilian Plant Germplasm Repository is specifically involved in the conservation of Mediterranean wild plants, both rare/threatened species, CWRs and old local cultivars, their monitoring and reintroduction into native wild habitats, as well as in the germination ecophysiology, seed longevity and genetic characterization.
It operates following the international standards and is equipped with what is necessary for the whole steps of germplasm conservation, from preliminary analyses (genetic characterization included) to long-term storage. The collections are mostly constituted by seeds and were recently expanded with tissues and DNA accessions.
The seed bank of the University of Palermo is frequently involved in projects for in situ/ex situ conservation of native rare plants and restoration activities in Natura 2000 sites. It is also a training lab on plant conservation methods for undergraduate/postgraduate students.
The seed bank is also founding member of the Seed Banks' Italian network (RIBES) and cooperates by defined agreements with many national/regional research centres, regional authorities, parks, etc.
Contact
Cristina Salmeri, SPGR/PA scientific coordinator - cristinamaria.salmeri@unipa.it
Dept. STEBICEF, University of Palermo
Via Archirafi, 38
I-90123 Palermo, Italy
Phone: +39 09123891228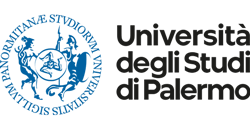 Website: https://www.unipa.it/dipartimenti/stebicef/en/department/presentation.html;